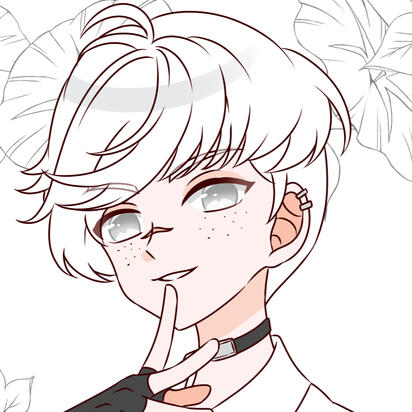 Greetings!
Gabriel Cantor, Prince of Traydor Academy and Modern-Day Bard!
I stream games, but also make music, both for myself and others!
I can work in almost any genre, check the Commissions page for more info!
~*COMMISSIONS ARE OPEN!*~
Slots Taken: 0/3
~*COMMISSIONS ARE OPEN!*~
Slots Taken: 0/3
Prices
Looping BGM - $75/minute
Cover Song - $100/minute
Original Song - $110/minute
Alerts/Jingles - $20/each
*BGM Commissions will get an MP3 and WAV file made to be looped as seemlessly as possible.
*See TOS for payment details, and all contact information for commissions is below.
*BGM work is NOT to be used as the basis for other music (i.e. creating a full song w/ vocals, etc.) without permission/additional cost. Original Song instrumentals would be a seperate thing.
Work Samples (YT)
Work Samples (SC)
Extra
Terms of Service
I have the right to decline any commission for any reason.

I must be credited as the composer with a link to my YouTube and/or Twitter.

All payment will be through Paypal.

Payment will be due upon accepting the commission. Can be split into 50% before, and 50% upon completion if necessary.

Refunds may be requested. If I have not started at all, you will be refunded 100%. If I have started, but am not close to completion, you will be refunded 50%. If I am almost done, you will be refunded 10%. If I have finished, a refund will not be given for any reason. Any attempt to chargeback or avoid paying for finished work will result in me blacklisting you.

Depending on workload, I will provide a start date for your commission, before which you will be eligible for the 100% refund.

If I cannot finish your commission, you will be refunded in full.

I will post completed BGM works to my social channels (Twitter, YT, SC), but otherwise they are yours to use.